Ryan Guglietta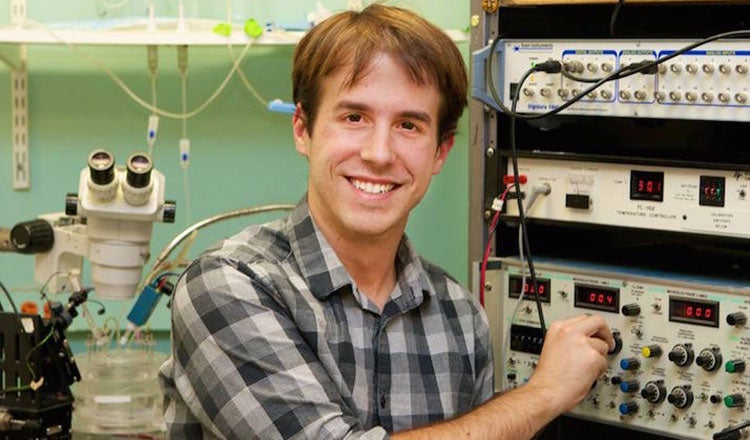 Follow Me For A Week
Morning
Get to lab early to set up experiments for the day. I record from hippocampal slices, so while they recover I usually like to go to a nearby coffee shop and read for a bit.
Afternoon
Start gathering data and meet with my PI, Tom O'Dell, to discuss experiments for the week. Grab lunch and enjoy a little time outside.
Evening
Head to the graduate student gym on my way home (free for grad students). Make some dinner afterwards, chat with my roommate, and usually take it easy (it is Monday, after all).
Morning
Similar to Monday. I'm the Biological Student Council (BSC) representative for the neuroscience program so I usually answer Emails in the morning from the day before.
Afternoon
Collect data. Attend the Joint Seminars in Neuroscience talk often given by visiting professors on a weekly basis. I often partake in the (free) lunch beforehand with the speaker and other grad students.
Evening
Go out to Santa Monica to get dinner with friends and enjoy some scenic beach views. Participate in the weekly trivia night in SM and subsequently get beaten by the suspiciously high number of jeopardy champions that attend.
Morning
Similar to Monday and Tuesday (the life of a hippocampal electrophysiologist is remarkably consistent). Get coffee with lab mates in the morning and organize/analyze my data from the days before.
Afternoon
Go off campus to get lunch with friends and run experiments.
Evening
Continue my ongoing board game championship with a group of friends. Proceed to dominate any and all challengers.
Morning
You guessed it.
Afternoon
Go to a "Careers In…" talk/panel to find out information on potential career paths after grad school. Attend a BSC meeting at the end of the day to discuss program budgets, graduate school policies, and plan fun events for our colleagues. Dinner catered by the counsel.
Evening
Get drinks with friends over our (non-science related) book club. Tangentially discuss the book while the libations flow.
Morning
Surprise! Attend the weekly Integrative Center for Learning and Memory Journal Club in the morning (free breakfast provided!). THEN set up for experiments.
Afternoon
Collect data until the Synapse to Circuits Journal Club (equipped with beer and snacks). As may be evident at this point, a grad student can get a lot of free meals over the week if they plan correctly. Debrief my PI on what I got up to during the week.
Evening
Go to an evening show for one of the local comedy troupes (Groundlings or UCB) and get drinks afterwards.
Morning
Sleep in and enjoy a cup of coffee on the couch, reading the news or catching up on some shows. Usually get brunch with friends.
Afternoon
Go to one of the hundreds of nearby hiking spots to remind myself I live in California. Sometimes take a day/evening trip to Vegas/Palm Springs/San Diego/etc. Lab is also an option depending on how my current projects are going.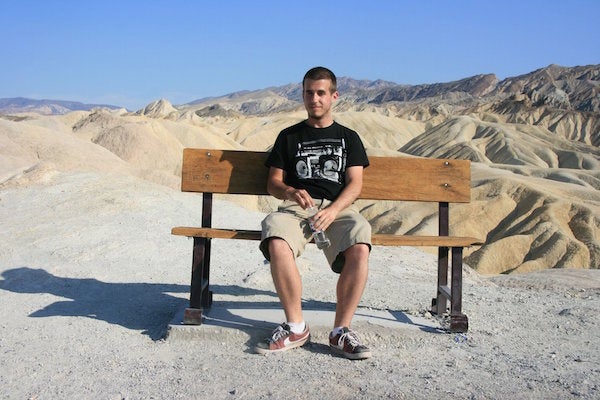 Evening
Catch a movie at the Fox in Westwood or one of the many other beautiful theaters scattered around the city. Watch the painful demise of Kobe at a Lakers game in Staples Center.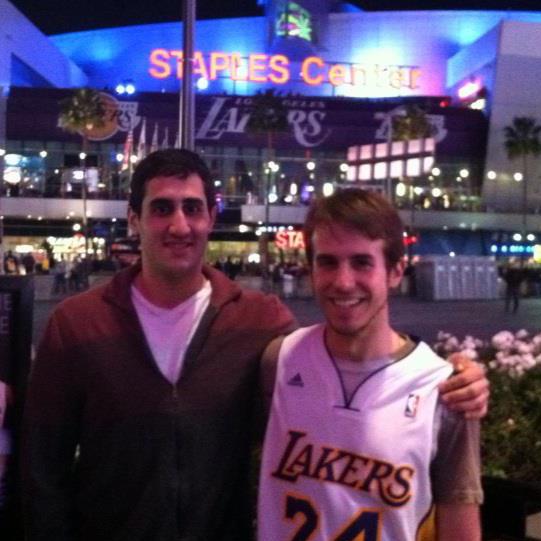 Morning
Sleep in and enjoy a cup of coffee on the couch, reading the news or catching up on some shows. I do love my morning consistencies.
Afternoon
Head to the UCLA marine aquatics center in Marina del Rey to rent (FREE) Kayaks. Boat around with some sea lions, pet some leopard sharks, get a sunburn despite my best efforts, etc.
Evening
Mentally plan out what I want to get accomplished next week. Enjoy some Game of Thrones/Walking Dead/other Sunday gold depending on the season.