David DiTullio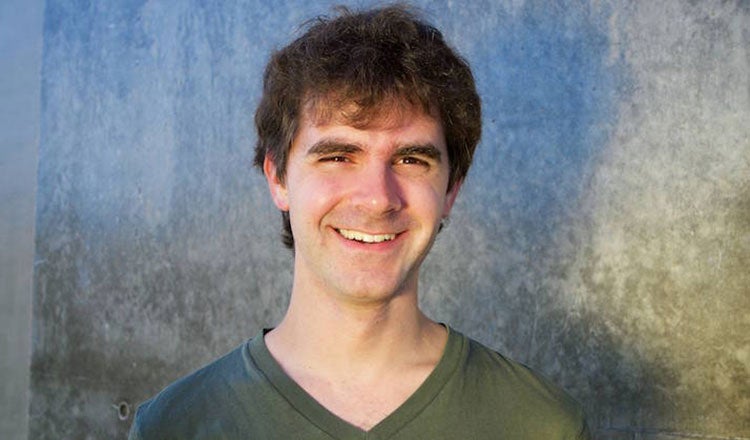 Follow Me For A Week
Morning
Now that I've finished my qualifying exams and advanced to candidacy, I have a lot of experiments to get going on my thesis work! I'm trying to get better about planning out my week. I use a new online notebook which helps me stay organized (kind of like Google drive for lab).
Afternoon
I usually have oligodendrocyte progenitor cells growing from the weekend before that are ready to be transfected with some of my novel genes of interest. I'll let them grow for several days and then assess their degree of differentiation.
Evening
Monday nights are Karaoke night! Perhaps not surprisingly, there is a LOT going on in L.A. and a lot of excellent singers. I'm not one of them, but it's a lot of fun to hang out with a bunch of amazing singers. I compete with some of my other friends around L.A. in a karaoke league. Last season, we were runners-up!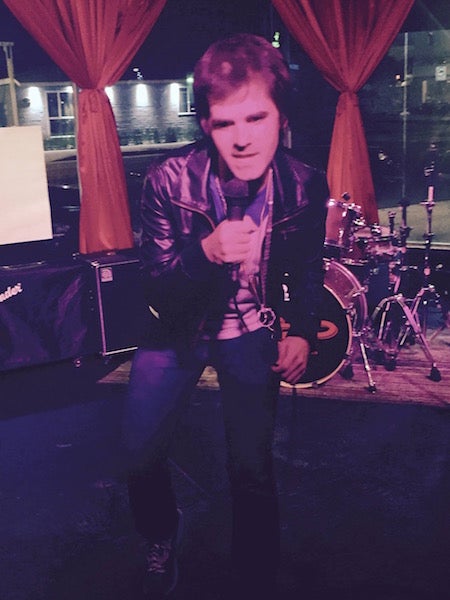 Morning
Tuesdays are generally reserved for cell culture isolation. Most of my work right now involves assaying OPC cultures, so I spend 1-2 days per week preparing the cultures, and the rest of the days assaying and analyzing data.
Afternoon
Fortunately, the cell culture preps have several incubation steps, so I can generally meet my classmates for lunch. I still get lunch 2-3 times per week with my cohort in the science quad. It's nearby, has lots of sunny outdoor seating, and is a great chance to stay caught up with my class!
Evening
I love my UCLA classmates, but I also find that sometimes it's nice to get away from the UCLA bubble. So Tuesday nights generally are game night, with some friends I just met over the last couple years. They're all in different fields, working "real" jobs, so it's pretty refreshing. Plus, I usually win (no big) so that's cool. Settlers of Catan is a standard, but recently we've been branching out to Power Grid, the Game of Thrones board game, and a ton of others.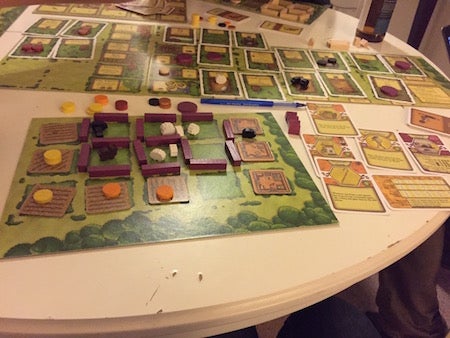 Morning
Generally a quiet day, on Wednesday mornings I start out with cell culture upkeep – I check on the cells isolated yesterday, and feed the transfected cells from Monday.
Afternoon
Most major journals release their new tables of contents on Wednesday (J Neurosci, Nature, etc.) so Wednesday is a day to catch up on the literature. I get email alerts so I can browse the TOCs and read any interesting papers.
Evening
With the week half over, Wednesday evenings are usually flexible. Recently I've been seeing a lot of movies (a lot of times movies are released sooner in LA than other cities), especially horror movies. But it's also nice to walk to the neighborhood bar and get some food and happy hour drinks with a friend. The bartenders are starting to recognize us, which is both scary and kind of awesome. L.A. people can walk to bars, too!
Morning
Another cell prep day! The morning is spent getting everything going, but at this point I'm pretty efficient which is a relief.
Afternoon
Usually I have some random meetings to go to, which I usually try to schedule around experiments. These meetings are usually in relation to some of the extracurricular activities I'm helping out in the Neuroscience program. It's a great way to meet students in other years of the program.
Evening
Either Wednesday or Thursday night I'll usually spend a night at home to work on other projects or hobbies. For example, I took piano lessons all through school and college, so it's nice to practice some new pieces.
Morning
Lab meeting at 9am! The whole lab meets to discuss our progress, any issues we're facing, and general lab upkeep.
Afternoon
Generally I prepare the cells that I've been testing over the week and prepare them for analysis, which I'll get ready over the weekend or on the following Monday morning.
Evening
Lab ends generally with chalk talks, where one person presents their research or a recent journal article in more depth than lab meeting. We have snacks and beers, and chat afterwards for a bit. Then, we often go to lab happy hour around UCLA for a few hours. After that, I'll usually go to dinner with friends and then out to see live music, for drinks, to a friend's house, or whatever else is going on that weekend.
The weekends vary so much from week to week that it's almost impossible to give a summary of what I do. The thing I love about L.A. is that you can do something different every single day. But around this time of year, it's great weather for hiking in Malibu (about 30 minutes away) or Pasadena, if you want to go east (about 45 minutes). The beach is also a ~10 minute drive or bus ride away. The other great thing about Saturdays, at least in the Fall, is that it's UCLA Football game day! I didn't go to an undergrad with a big sports presence, so it's been a lot of fun experiencing that at UCLA by tailgating and just hanging out at the Rose Bowl. Highly recommend trying it out at least once! These random activites are some of the great benefits of going to a place like UCLA.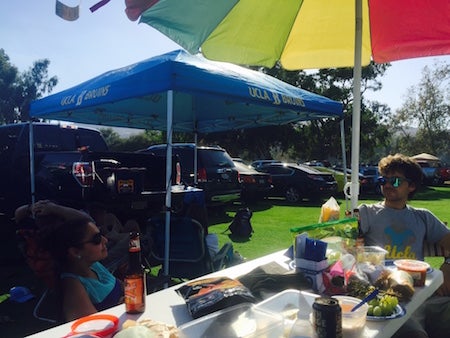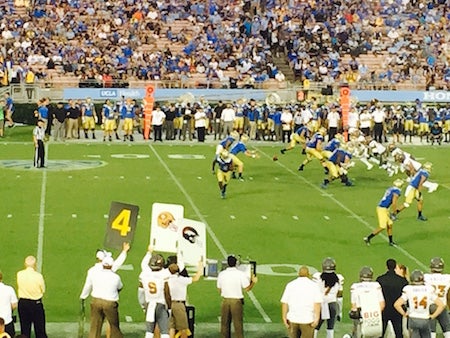 The only thing different about Sunday compared to Saturday is that I may go into lab for a couple hours to feed my cells and prepare tests to analyze them on Monday morning. I like going in in the morning to get it done so I can enjoy my day, and if I go early enough, I can make it to brunch! My favorite place is an outdoor patio restaurant in Santa Monica overlooking the ocean, for obvious reasons. In a few months, I'm hoping to spend at least a few weekends in Mammoth or Big Bear for skiing. I also have several friends in San Francisco, which is a 1 hour flight or 5 hour drive away, so once every couple months I go up there to visit for the weekend. If I'm around L.A., at night I'll usually go to dinner or out to a movie, or watch Walking Dead/Game of Thrones/Netflix at home with my roommate. It's also a good time for a spontaneous game night with some Neuroscience classmates!